West Lake, Hangzhou
Hangzhou, reputed as "Paradise on Earth" for centuries in China, is one of the country's most renowned and prosperous cities. It is well known for its remarkable economic growth and social progress with reputable efforts in sustainable development in the past several decades as well as the rich cultural heritage as possessed by an ancient capital of China and the breathtaking natural beauty as represented by the world-famous West Lake.
In the year of 2007, the Hangzhou Municipal Government launched a campaign calling on its citizens to make joint efforts to develop the city into one of "Quality Living", which encompasses the quality improvement in all aspects of people's life, including economic development, travel resources, health and wellbeing, social stability, employment, household income, government efficiency, educational qualification, environmental protection and infrastructure. As a result, the City has been listed at the top of the few "Happiest Cities in China" for five consecutive years, in addition to the awards of "UN Habitat Scroll of Honor" from the United Nations and the title of "International Garden City" it won in 2001 and 2002 respectively.
Hangzhou is the home of the annual "West Lake International Expo" and the 1st and 2nd "World Leisure EXPO".

West Lake in Hangzhou

The West Lake Cultural Landscape of Hangzhou, which is now a UNESCO World Heritage site, comprises the West Lake and the hills surrounding its three sides, covering a total area of 59 sq. km. It has inspired famous poets, scholars and artists since the 9th century with numerous temples, pagodas, pavilions, gardens and ornamental trees, as well as causeways and artificial islands.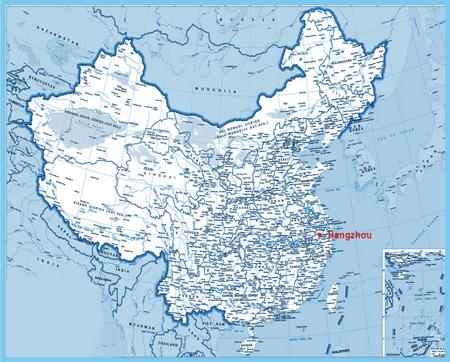 Hangzhou, China